YOGHURTS, CREAMS and FRESH CHEESE
Innovations, Reliability, Quickly
FROMFROID is the specialist in draining and rapid cooling of cheese
In the fabrication yoghurts, the treatment of air is very important for incubation and cooling, which influence the organoleptic quality and pH levels of the product. This has an influence on product taste and shelf life of the product. These steps are critical for quality of the product and have never been optimised
FROMFROID is present in all major international producers of dairy products in the world where our innovative solutions have improved the fabrication process.
To obtain the best quality and homogenized production we have developed handling techniques and procedures to maintain the right temperature in the maturation rooms.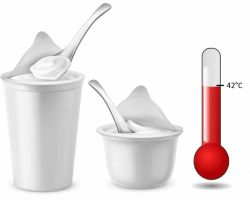 Our high speed cooling cells are multipurpose and flexible for all types of containers and cooling temperatures. Our  international patented cell is adaptable to all types of production in various container size and cooling times.
Easily automated these cooling cells are usually installed in cold storage rooms and can be service by pallet handling system or a manual lift truck.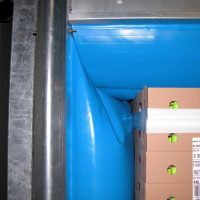 High speed cooling tunnels are dedicated to single formats where similar treatment is necessary. Comprised of a pallet conveyor system it requires very little handling, is quite rapid and requires no maintenance. FROMFROID tunnels are the most efficient in the market with our patented no by pass of air insures high quality, high performance and reduced energy.